June 16, 2021
Rep. Mike Levin Honors Encinitas Paralympic Athlete as Constituent of the Month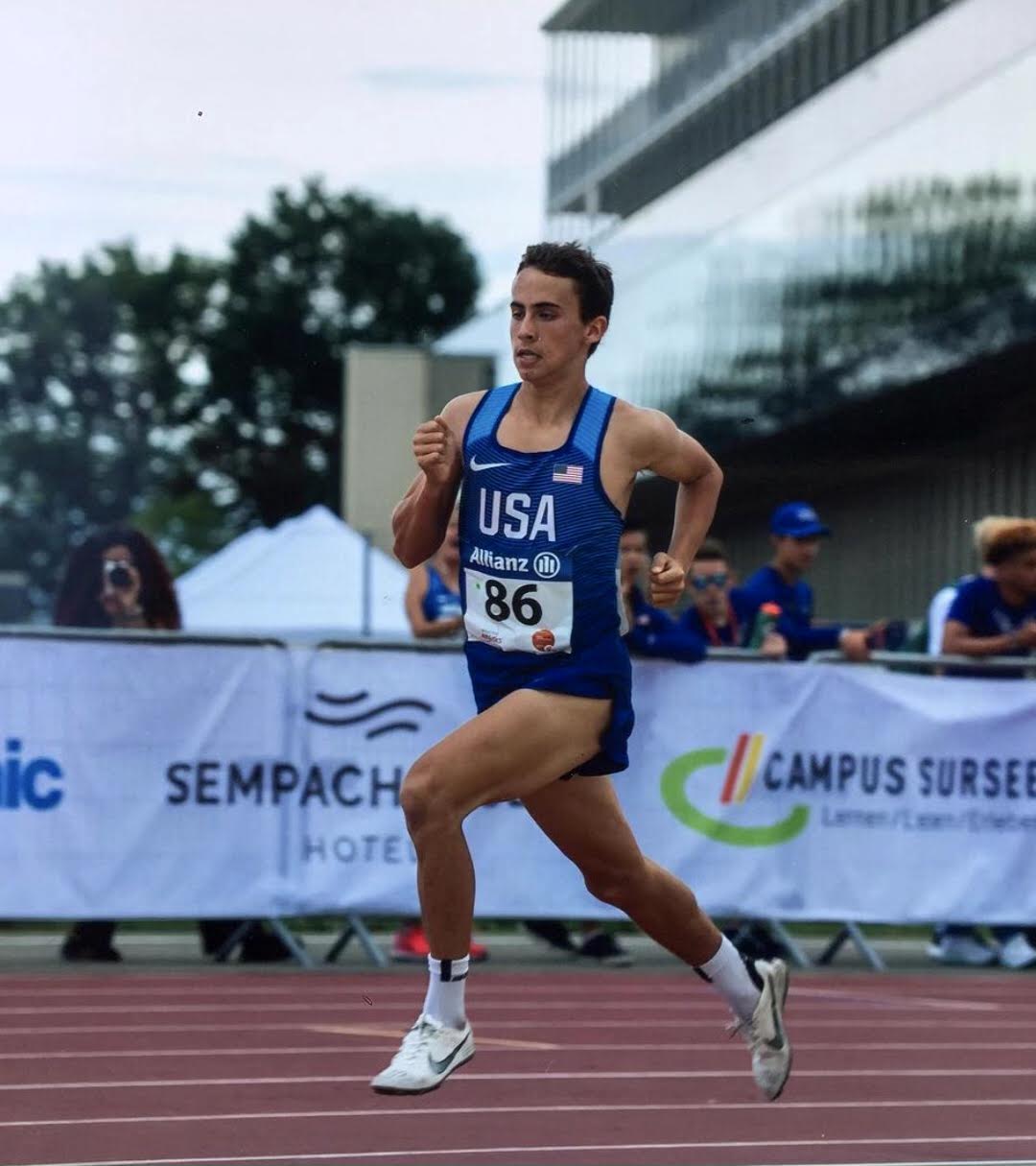 Joel Gomez is Rep. Levin's Constituent of the Month.
Washington, D.C. – Today, U.S. Representative Mike Levin (D-CA) announced that Encinitas native and Paralympic Athlete, Joel Gomez, is the June Constituent of the Month. A recent graduate of Classical Academy High School, Joel was born with blue cone monochromacy, a rare genetic eye condition that has rendered him legally blind and color blind. Joel was also born with a passion for athletics. This passion has taken Joel, now a medal award-winning member of the United States Paralympic Track and Field team, to races in Switzerland, Peru, Dubai, and hopefully Tokyo soon.
See below for Rep. Levin's statement recognizing Joel Gomez in the Congressional Record:
"Madam Speaker, it is my great honor to recognize Encinitas native Joel Gomez for my June Constituent of the Month. Recent graduate of Classical Academy High, Joel Gomez has not only represented California's 49th Congressional District around the country with his impressive athletic ability, but also the United States on the world stage as a medal award-winning Paralympic athlete. A member of the United States Paralympic Track and Field team, Joel has competed with great success in Switzerland, Peru and Dubai, earning two gold medals and one silver medal in the 1500 meters and 400 meters events. On top of that, Joel was named the 2019 Male Junior Para Athlete of the Year by USA Track & Field.
"Still just 17 years old, Joel is currently preparing to represent the United States as a member of Team USA once again at the Tokyo Paralympics. Although the COVID-19 pandemic put a hold on much of the athletic communities' plans, Joel remained positive in his training and competition efforts, a perseverance he is no stranger to. With the postponement of the 2020 Tokyo Paralympics and Olympics, Joel had the opportunity to train, stay motivated, and work harder than ever for what he hopes will soon be the pinnacle of his running career upon successful qualification at the U.S. Paralympic Team Trials.
"In addition to his athletic achievements, Joel is an accomplished student, and is set to attend Purdue University this fall, where he intends to study industrial engineering. He also plays 4 instruments and sings, and in 2017, he made it to the finals in the Boys and Girls Club of Southwest County Idol Season 8. I'm honored to represent such an impressive young man, and I'm eager to watch and cheer him on as he races on the behalf of Team USA. Competing at an international level is an incredible feat, especially at such a young age, and I am proud to stand behind this remarkable, well-rounded young man, who I'm pleased to recognize as my June Constituent of the Month."
Representative Levin's Constituent of the Month program recognizes outstanding North County San Diego and South Orange County Residents who have gone above and beyond to help their neighbors, give back to their community, and represent the best of our country. Levin's May Constituent of the Month was Carlsbad native and owner of Carlsbad Strawberry Co. and Aviara Farms, Jimmy Ukegawa. His April Constituents of the Month were Donna Kalez of San Clemente and Gisele Anderson for their efforts with the World Cetacean Alliance (WCA) and making CA-49 history by establishing Dana Point as the first Whale Heritage Site in the United States.
To nominate a resident of the 49th District to be the Constituent of the Month, fill out this nomination form.
###